I try to be a good plotter, I really do.
But it just never works out that way.
Pantsing, if you don't already know, is a writerly term for "flying by the seat of your pants" while writing.
Some writers just sit down and do a stream-of-consciousness thing until they find a story or a character.
Others (like me) start with a vague idea of where the story needs to go but have no actual idea on how that's going to happen. I tried plotting for my NaNoWriMo effort this year, and I used Dan Wells' 7 Point Plot System. I really thought that was enough.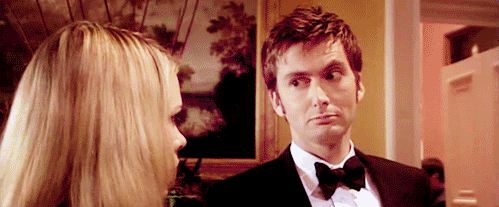 Yeah. Ten gets it.
It's not enough. 7 Points did give me an emotional framework for the novel, and that helped tremendously, but it still wasn't enough for the physical plot of the thing. And so I winged it. (wung it?)
The first scene I had planned turned out to be really dull and so I skipped forward and started writing someplace else. About two-thirds of the way through the book, I said, "OOH! I need to go back to the beginning and add in a scene about THIS." I went back... and that was basically how I started. It was different than my "plan", but in the end it was better for the characters and better for the story. I just didn't know it yet.
The upside of pantsing:
You get to meet your story and fall in love with your characters as if you're the reader.
The downside:
You usually have a hot mess to deal with and you'll do a lot more work in revisions than a plotter.
The choice is yours.